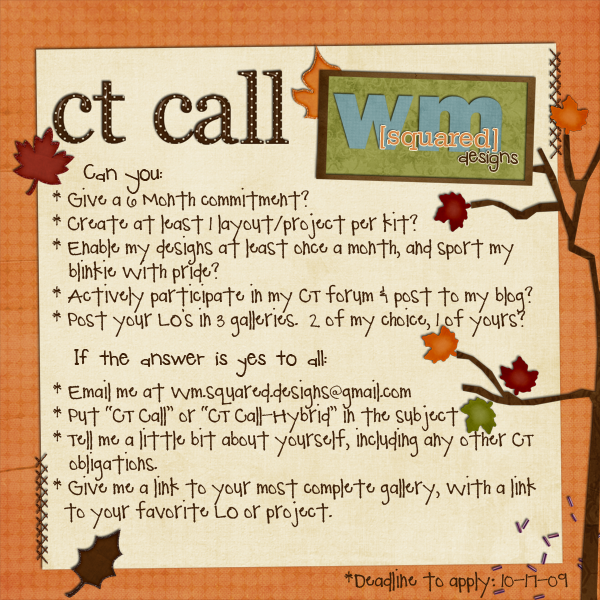 It's that time again! I'm having another CT Call!! I'm looking for a couple of outgoing, super active & sweet CT & Hybrid gals to add to the team. I plan on adding a few spots for both. If you think you've got what it takes, please email me, and remember to put either "CT Call" or "CT Call-Hybrid" in the subject!
I take my CT seriously, and ask that you do the same. In return, you get full access to all my products! In addition to your LO obligations, you will also be asked to contribute to this blog as well as enable me, at least once a month.
Deadline to apply is October 17th, 2009.
Visit my store -->
HERE
to see my designs!
Can't wait to hear from you!