I've got a couple of great things coming your way! 1 new collab kit, a sale *AND* a freebie!! I've teamed up with Michelle of MickeyB Designs to create a fantastically whimsical Dinosaur kit!
FOR FRIDAY, SATURDAY & SUNDAY *ONLY* you'll be able to grab it @ 25% off its original price. So, grab it now! Come Sunday @ 12pm, CST, it'll go back to its regular price!

"Exctinct"
The Papers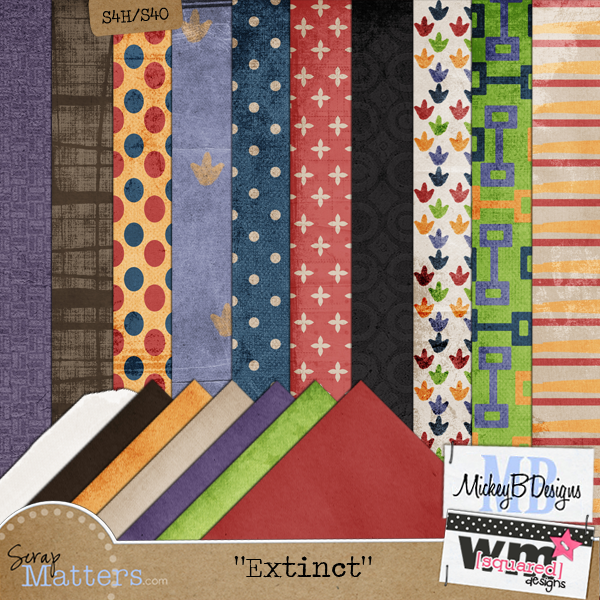 You can grab "Extinct" --> HERE!!
Need some inspiration from my CT & SM's CT?

And now, for your freebie!!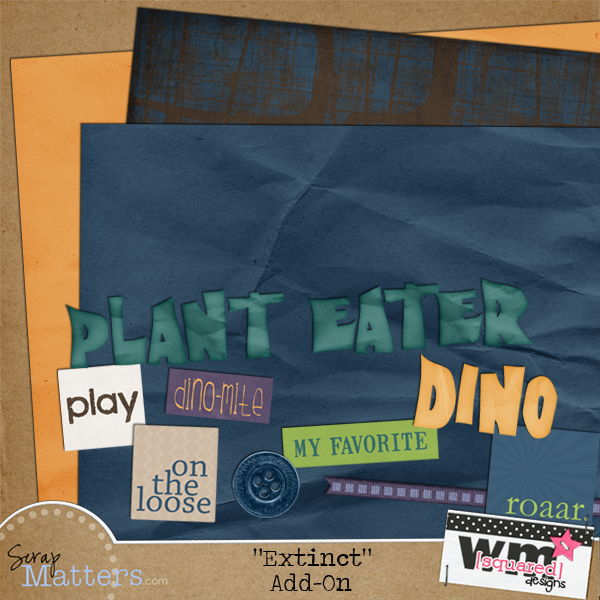 Grab the freebie -->
*LINK EXPIRED*
(however, it will be included when you purchase the kit)
And be sure to go by Michelle's (Mickey B) blog to grab her freebie add on too!
You can find her blog -->
HERE!
Happy Scrapping!