Hi there, WM[squared] fans! Becca (aka Becca372) here to share Wendy's Manic Monday product with you.
I have the joy (said only somewhat sarcastically) of living in the Northern Midwest. So when I look out my windows, all I see lately is grey skies and snow, snow, and more snow. I am so tired of snow, and icy driveways, and winter coats...so Wendy's Spring Blooms kit makes me think all kinds of happy thoughts. Best of all--it's 50% off for TODAY ONLY!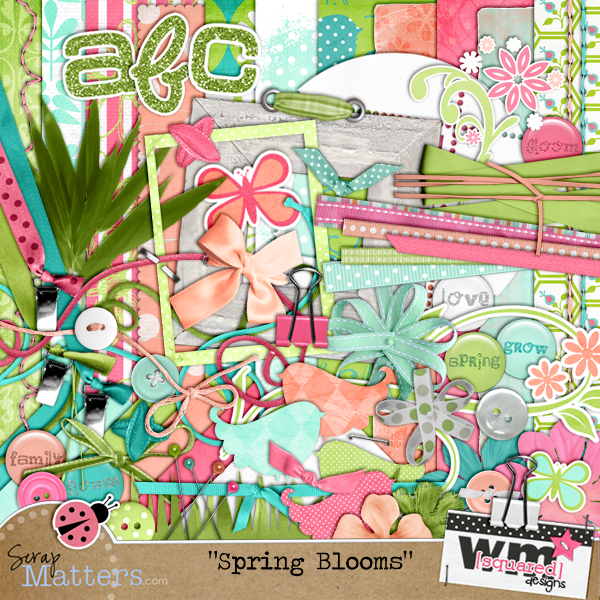 Doesn't it just make you think happy thoughts, of warmer weather, and growing things? I can't wait for spring! So go grab this kit today--remember, it's 50% off of it's regular $6 price for today only! Get it
HERE
!