Boy have I got some new stuff for y'all today! It seems that everyone's doing Project 365, so to help you all out, I came up with a P365 mega kit!
Month By Month
- V.1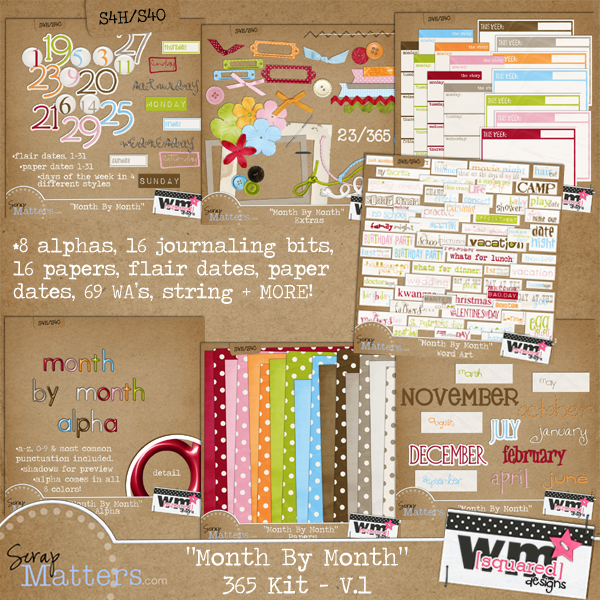 Here are the previews a little bigger - to see them @ 600x600, click on the link to the shop and they're in the detailed images!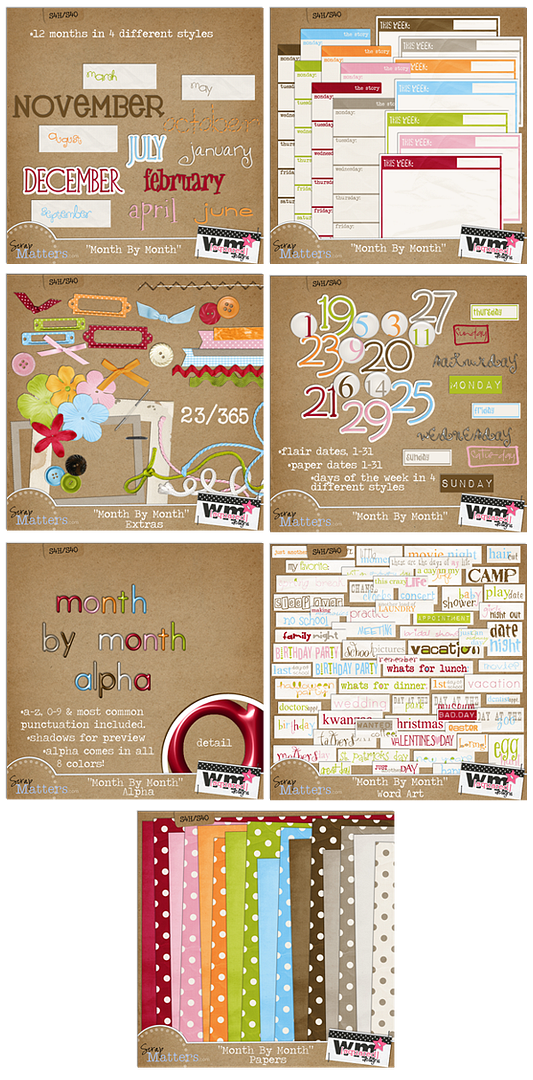 You'll get all this for one low price! You get 16 papers, 8 different colored alphas, 69 different pieces of word art, 3 different styles of months (there's a typo in the preview!), 4 different styles of weeks, 16 journaling bits and loads of extras such as staples, string, ribbon, bows, etc!
Grab the bundle -->>
HERE!
Up next are some templates to help you create your P365 pages!
Day By Day - V.1 - Templates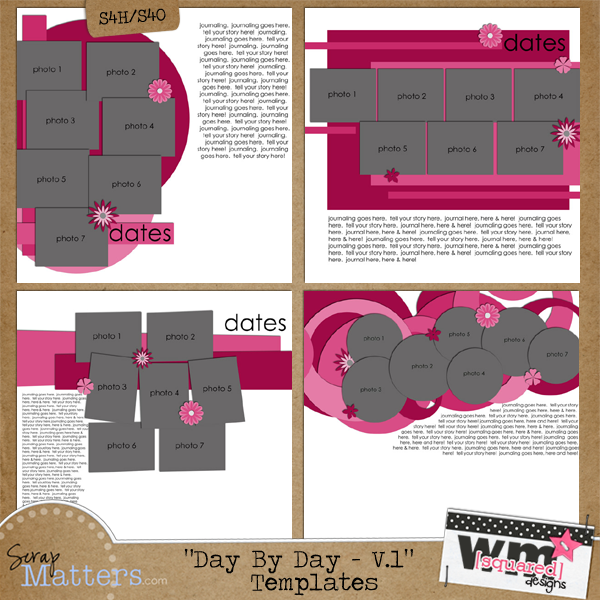 Grab the templates -->>
HERE!
I also have some date elements available too! The first is new, the second is a bundle!
Simply Dated - V.6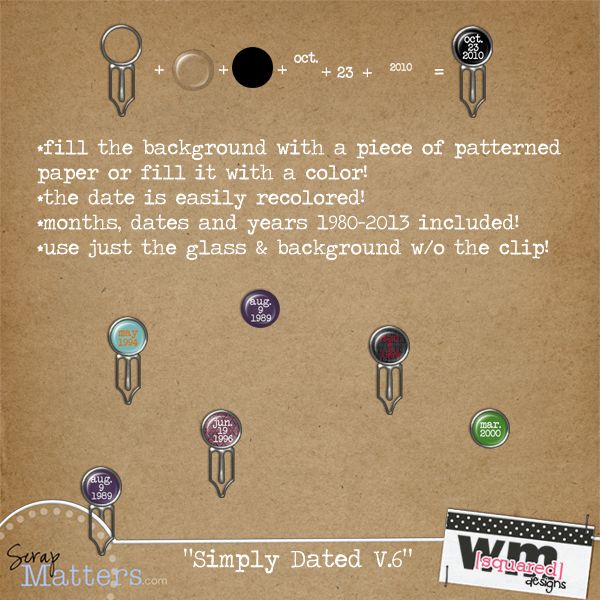 Grab V.6 -->>
HERE!
Simply Dated: Bundle II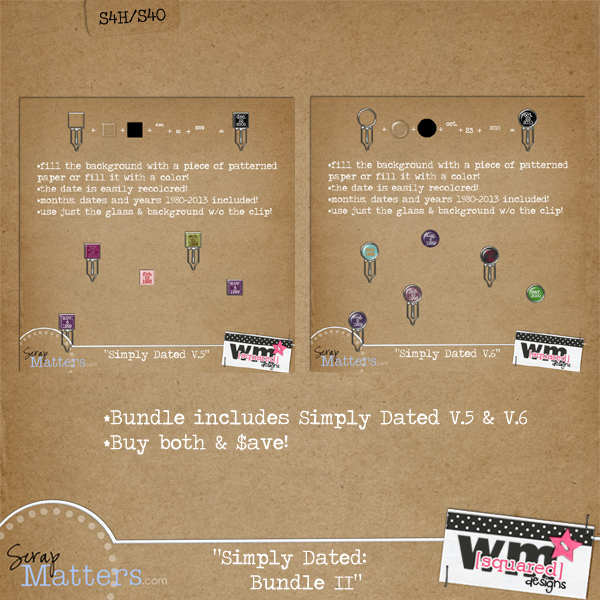 Grab the Bundle -->>
HERE!
And lastly, I have another Bundle for you! Holiday Cheer was released a while ago, but now you can get both the kit and the bonus alpha for a bargain!
Holiday Cheer: Bundle
Grab it -->>
HERE!
Wanna see some creations from my (& SM's) CT?
Have a great weekend! Happy Scrapping!