Yes, it's true! I'm havin' a CT call!!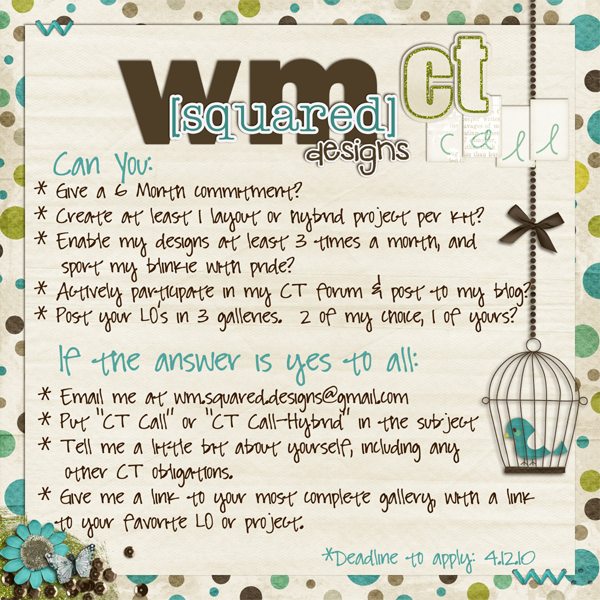 Can You?
Give a 6 Month commitment?
Create at least 1 layout or hybrid project per kit?
Enable my designs at least 3 times a month, and sport my blinkie with pride?
Actively participate in my CT forum & post to my blog?
If you answered yes to all...
Email me at wm.squared.designs@gmail.com
Put "CT Call" or "CT Call-Hybrid" in the subject
Tell me a little bit about yourself, including any other CT obligations.
Give me a link to your most complete gallery, with a link to your favorite LO or project.
**Deadline to apply: 04-12-10**
Invitations as well as Regrets will be sent out by 4-15-10, your term will start on 4-19-10!
I take my CT seriously, and ask that you do the same. In return, you get full access to all my products! In addition to your LO obligations, you will also be asked to contribute to my blog at minimum, once a month, as well as enable me, at least three times a month.
We have a lot of fun too..so whatcha waiting for?