I fell in love with the color palette that I used for this kit!! That's why it turned out a lot bigger than originally anticipated. Not quite a full size kit (although, there is a full alpha!), it doesn't have as many papers as my full size kits do, but it's definitely not a mini kit either, so I've chosen to call it a "mega mini"! :D I hope you love it as much as I do!
"Vintage Spring"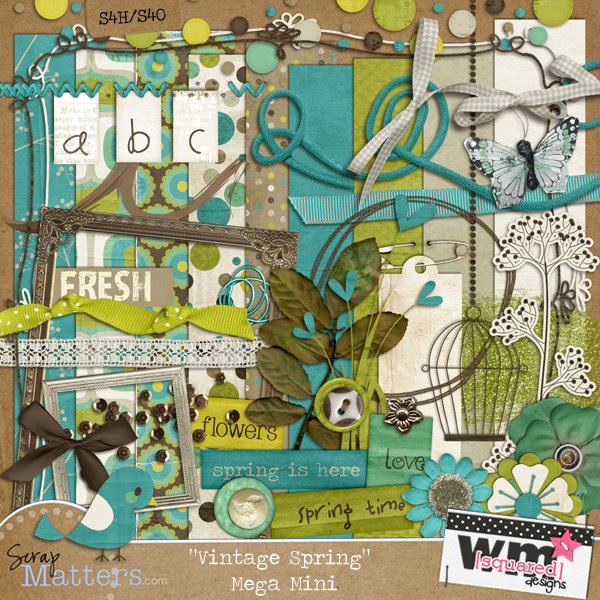 Papers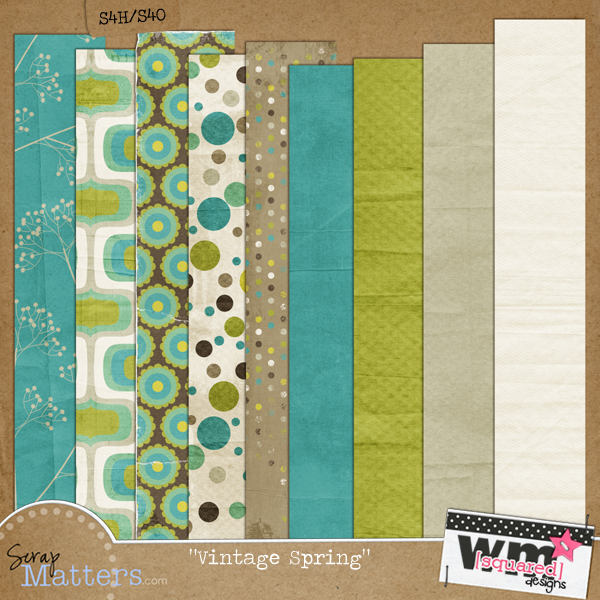 Elements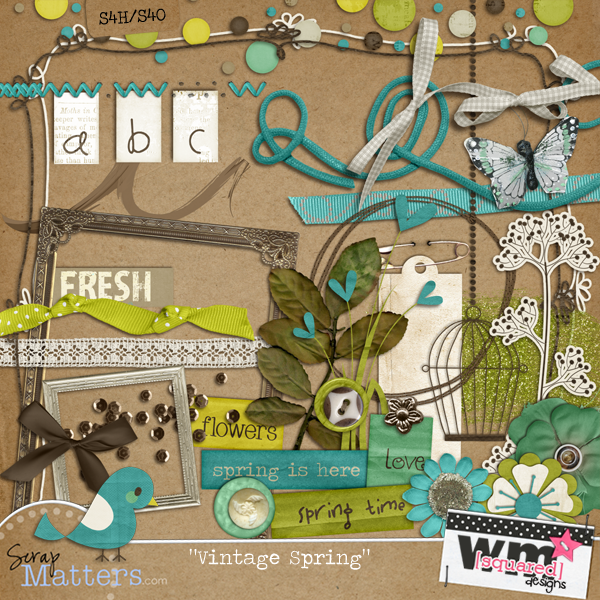 Grab the kit -->> HERE!
"Vintage Spring - Alpha"
**this is included in the kit, but you can purchase it separately too!**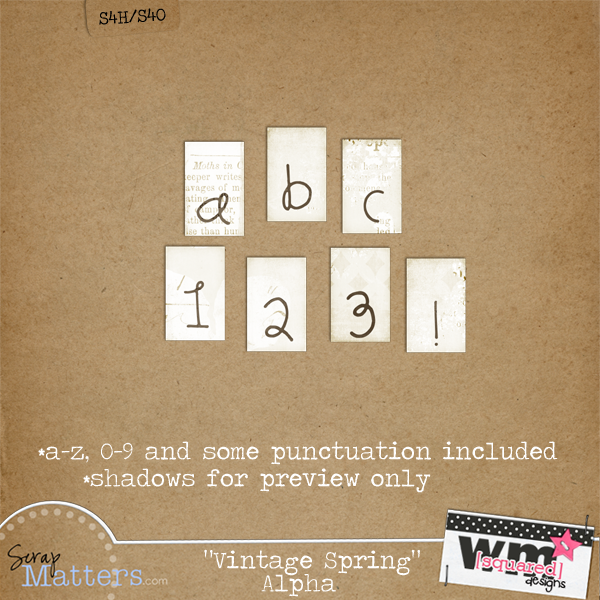 Grab it -->> HERE!
"Vintage Spring - Bonus Alpha"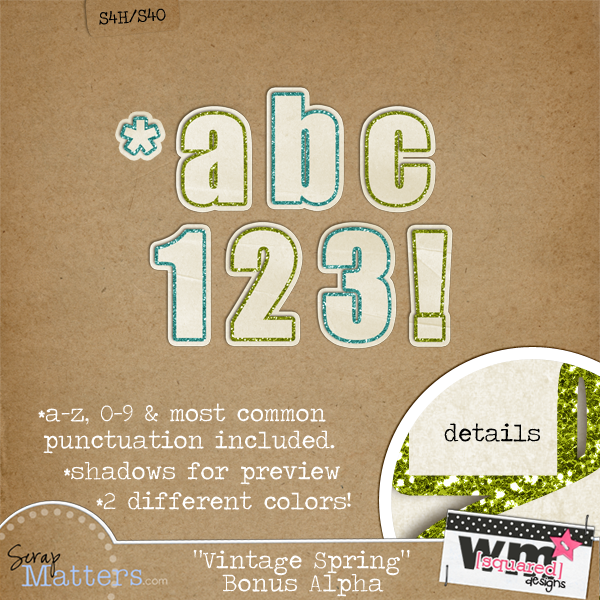 Grab it -->> HERE!
"Be Inspired - Heather"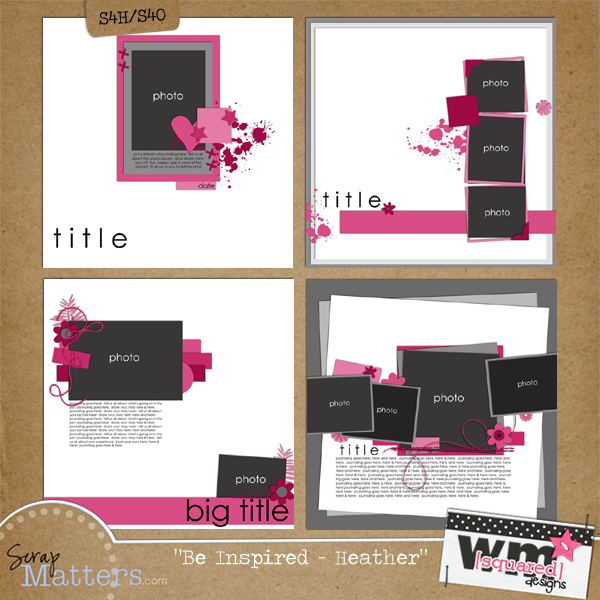 The Inspiration: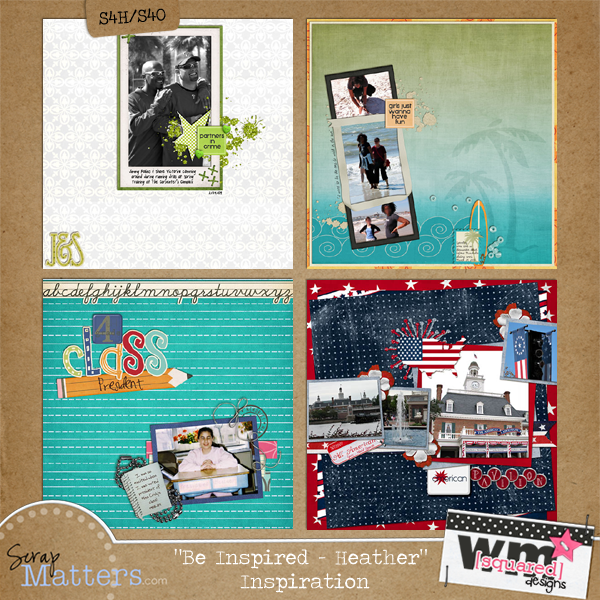 Grab 'em -->> HERE!
Here are a few amazing LO's from my CT!
Don't forget about my CT Call!!
Happy Scrapping!