Tax Day has come and gone. Thank Goodness...now to focus on something fun! :D Sarah Bennett & I teamed up this week to bring you a fabulous Earth Day focused fun kit! The colors are yummy and the texture is amazing, but I'm biased aren't I? hahhaa.
"Go Green"
The Papers
The Elements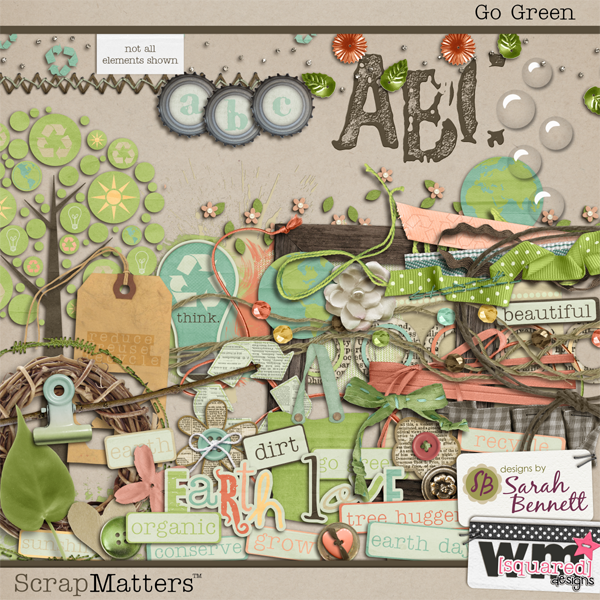 Grab it -->>
HERE!
Wanna see some amazingly beautiful LO's from my CT?

Happy Friday & Happy Scrapping!