Hello there & Welcome to my corner of the world! You've stopped in San Antonio, Texas. Sit back and enjoy the ride, you've got 49 other blogs to stop at!
We thought it would be fun to share our favorite Birthday Memories, so here is mine....for my last birthday (in June), my friends all got together and planned a surprise dinner for me. I thought it was just dinner between DH & I, but when we got to Olive Garden, I was surprised by everyone! There was balloons, cake, gifts and of course, amazing company! I have some really incredible friends...here are just a few pictures of the night!
Now for my freebie - it'll only be available for one week, so be sure to grab it now!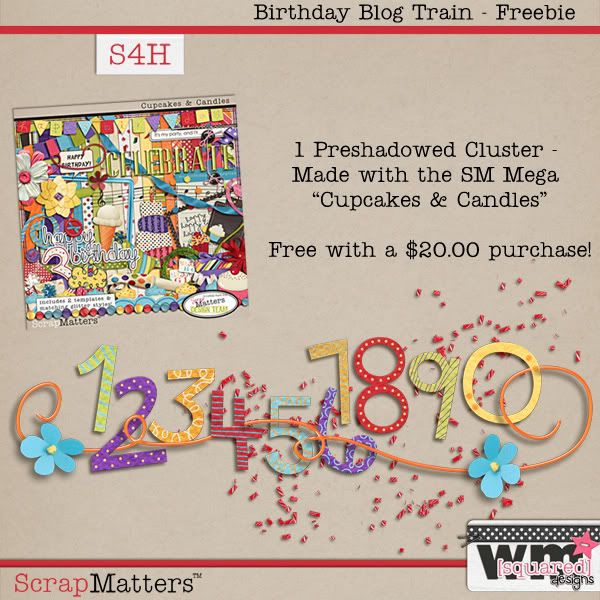 Download this cluster: ****LINK EXPIRED****
Your next stop is Jaime:
HERE!
Be sure to tell her I said hi!
If you get derailed - you can go to the ScrapMatters blog for the master list:
HERE!
xoxo - Wendy