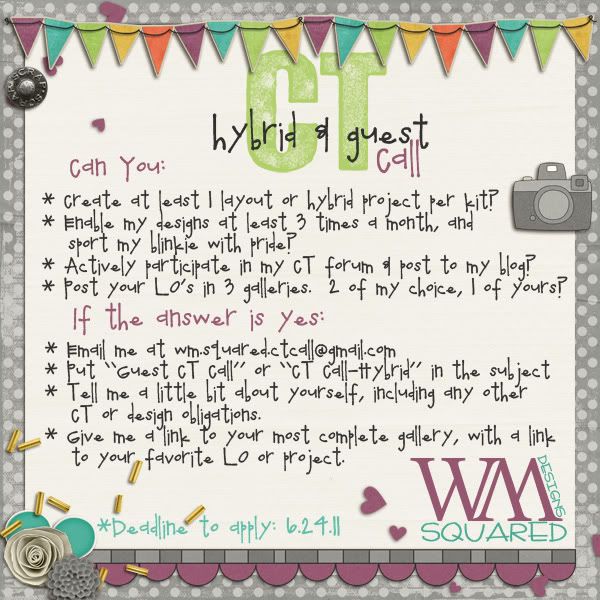 Can You?
* Create at least 1 layout or hybrid project per kit?
* Enable my designs at least 3 times a month, and sport my blinkie with pride?
* Actively participate in my CT forum & post to my blog? (Guest aren't required to post to the blog)
* Post your LO's in 3 galleries. 2 of my choice, 1 of yours?
If Yes:
* Email me at wm.squared.ctcall@gmail.com
* Put "Guest CT Call" or "CT Call-Hybrid" in the subject
* Tell me a little bit about yourself, including any other CT or design obligations.
* Give me a link to your most complete gallery, with a link to your favorite LO or project.
Everyone will get a response no later than 6.28.11, regardless of the outcome. Deadline to Apply is 6.24.11. Full time Hybrid Gals will get full access to my shop. LO Guests will get access to everything released the month they guest.