Hello!! Surprised to see me so early in the week? :D Well, as you may or may not know - ScrapMatters has a fairly new (this is the third month) monthly sort of collab. It's called Mix A Kit, and it releases every 1st of the month. Each designer uses the same swatch and creates bits and pieces so they can be purchased together. This month I have some summary pieces for you. I hope you love it as much as I do! Grab 'em in the first week, and they're 20% off!
Summer Sunshine - Extras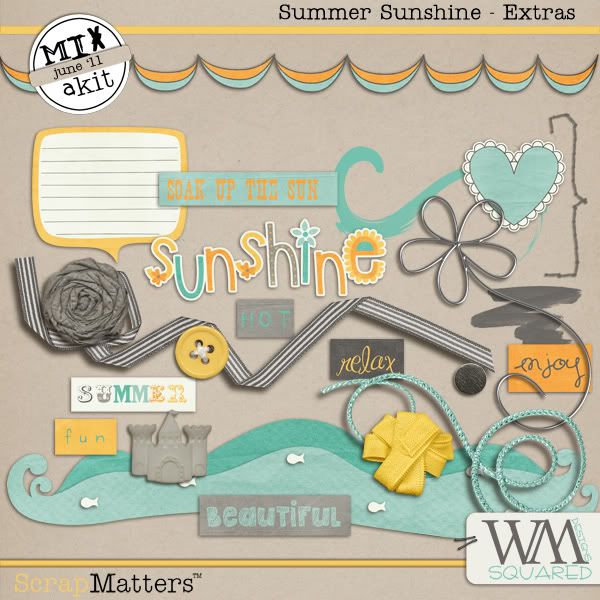 Grab the Extras: HERE!
Summer Sunshine - Papers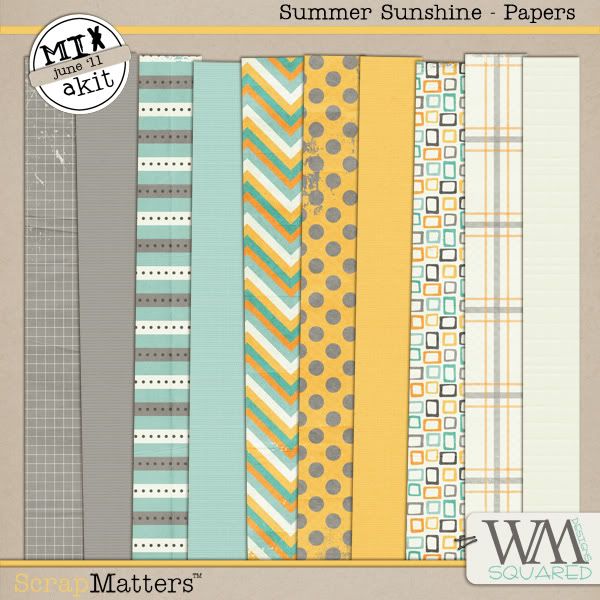 Grab the Papers: HERE!
Summer Sunshine - Alphas
Grab the Alphas: HERE!
Here are some gorgeous LO's made by my fabulous CT & Guests!

Happy Scrapping!