New this Friday, i'm keeping up with the "Back To School" theme. I have 2 CU goodies, and 1 PU goody for you!! All my CU items can be used with no credit required. It is of course, appreciated...but totally not necessary!
Some of the items (4 or 5) were included in my kit, but now, there are a couple more goodies up for grabs to help you with your school themed LO's! These are for Personal Use *only*
"Back To School: Extras"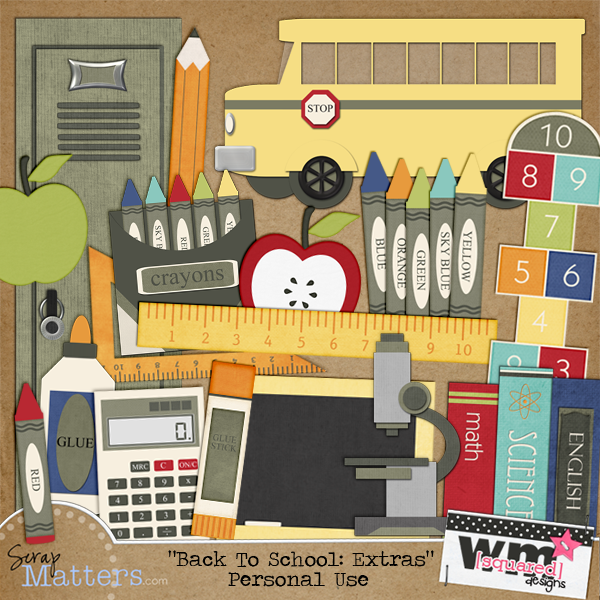 Grab them -->
HERE!
Now for my CU goodies!
"Back To School: Templates"
All the templates that are in the extras pack, but you can color them however you wish, and put 'em in your kits!! Again, credit is appreciated, but not required!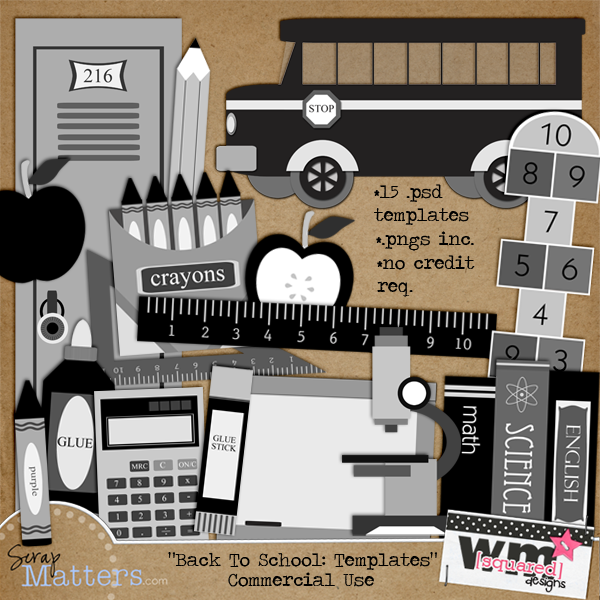 Grab the templates -->
HERE!
"Back To School: Overlays"
They come in layered .psd files, and if you don't have photoshop, no worries! I've also included the separate .png files for you!
Grab the overlays -->
HERE!
Happy Scrapping!!