I've got some great Project 365 items for you today! I actually have a little more than P365 in store for you, but the P365 kit is so big, that it took about 2 hours to upload it! :D In addition to the bundle, some of the pieces to this kit are available for separate purchase! I've also added a few components from my "Month By Month - V.1", so you can now purchase JUST the journaling bits, WA & Alpha!
****FOR 1 WEEK ONLY, purchase the "Month By Month: Pregnancy" Bundle and get a coupon for the "Month By Month - V.1" kit! The coupon is good for 20% off of the original Month By Month kit. All pieces match each other - color wise!
****
"Month By Month: Pregnancy"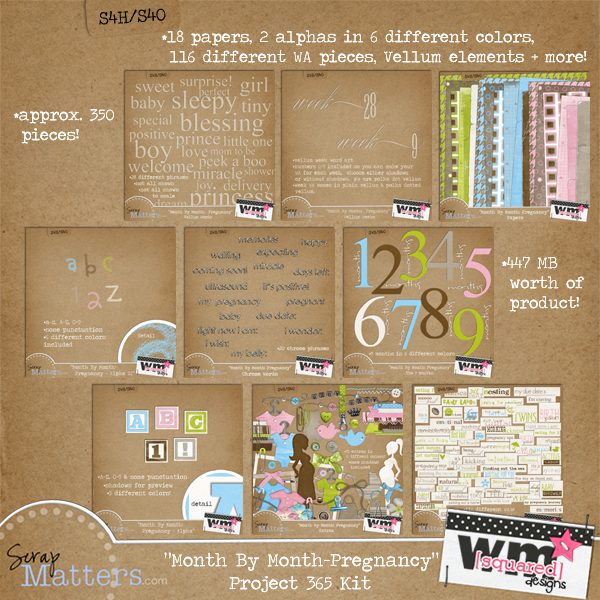 Here is a little more detail - to get full size views, click on the link - it'll take you to the store, where you can see the images in the "detailed images" section:
Grab this HUGE bundle -->> HERE!

"Be Inspired - Ami"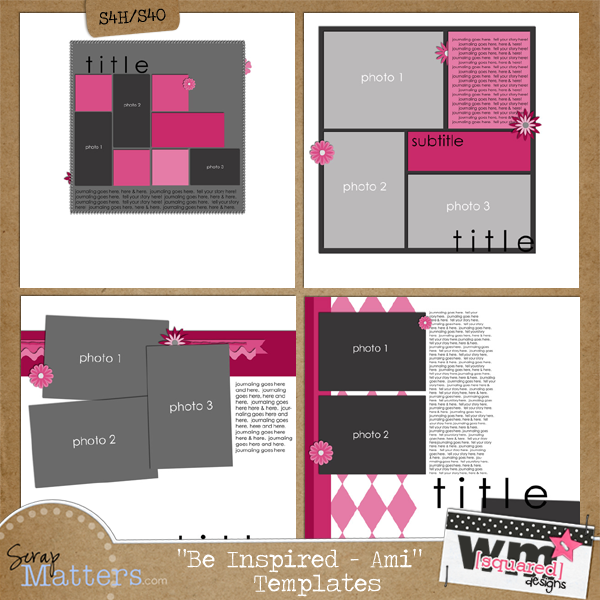 Grab the templates -->> HERE!
Simply Dated - V.7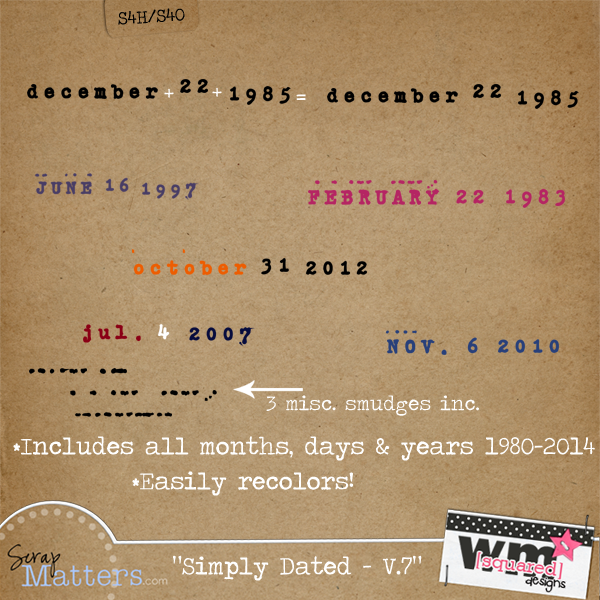 Grab the Date Stamps -->> HERE!
Need some CT inspiration?

Happy Scrapping!