The 4th was fabulous for me, hopefully all of you had a fabulous 4th as well (if you're in the US that is, lol)! We BBQ'd, ate apple pie and watched fireworks. Can't get much more American than that! lol. In between all of that, Amber of Stolen Moments and I teamed up for an amazing collab that I know you're gonna love! If you spend any time this summer @ the lake, on a boat, fishing or doing anything with water, this kit is a must have!! Come see what I mean....

Lakeside

Grab the Kit:
HERE!


Lakeside - Extras
Journaling Prompts, Scatters & Word Art, all perfect to accent your lake LO!
Grab the Extras:
HERE!


Lakeside - Bonus Alpha
Matches the Kit perfectly - comes in 8 different colors!
Grab the Bonus Alpha:
HERE!


Lakeside - Bundle

Grab the Bundle:
HERE!

Just in time for your recent 4th pictures, Heidi has come up with some fabulous Quick Pages! Just throw your pictures in there & go!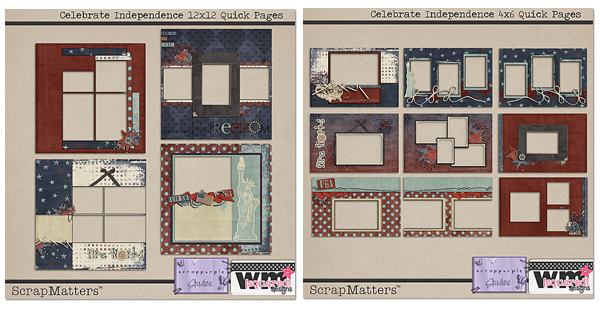 Grab the 4x6 QP's:
HERE!
Grab the 12x12 QP's:
HERE!
Wanna see some inspiration from my fabulous CT?

I included a freebie in my newsletter that matches this kit, if you're not a subscriber, you missed out!! So whatcha waiting for? Go subscribe! :D
Happy Scrapping! Wendy