Friday's come faster & faster these days, and this Friday is no exception! Still getting ready for iNSD, I hope you have your scrappin' pants on next week, because boy, do we have some amazing stuff happening at ScrapMatters! :D Stay tuned for more info, and of course, i'll letcha know what's going on in next weeks newsletter!

Also available now is a WM[squared] Commercial Use Newsletter!! You can sign up to get this CU ONLY newsletter here.
My History - Extras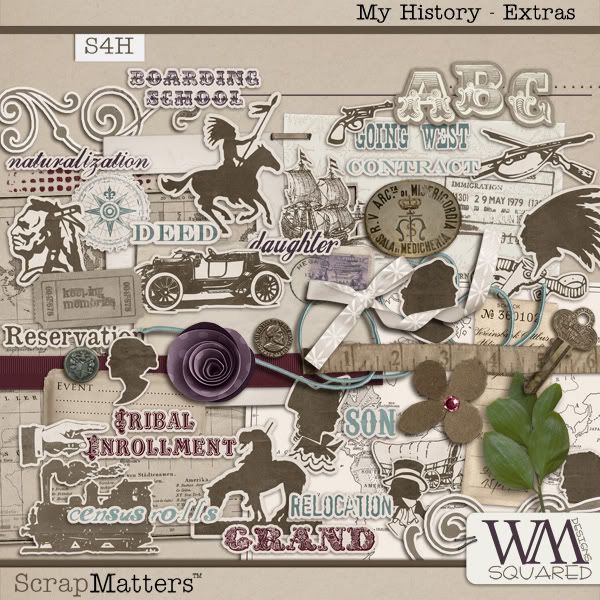 Grab the Extras: HERE!
My History - Bonus Alpha
Here are a some gorgeous LO's made by my fabulous CT & Guests!


Happy Scrapping!