Happy August to you!! August is going to be SUPER busy for me! Loads of trips, a BIG BIRTHDAY party @ ScrapMatters and school! Today i have a few Mix A Kit goodies to show ya! The palette screamed home sweet home to me, and so it was! It's perfect to scrap your home, or your family!
Heart & Home - The Extras:
Grab the Extras: HERE
Heart & Home - The Papers:
Grab the Papers: HERE
Heart & Home - The Alphas: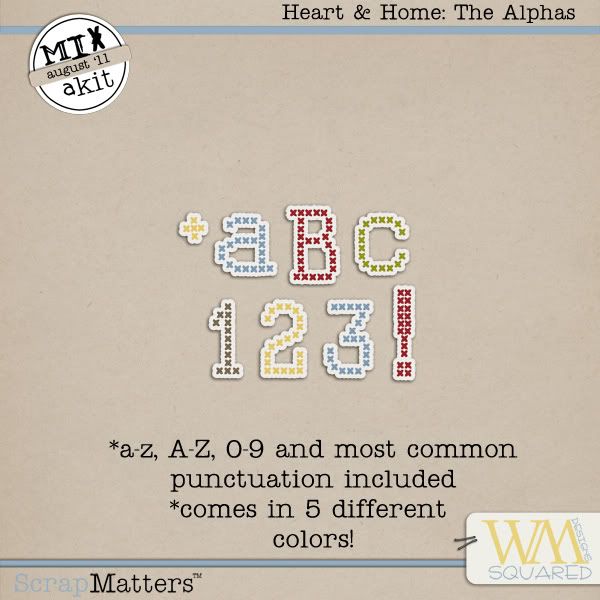 Grab the Alphas: HERE
Here are some gorgeous LO's made by my fabulous CT & Guests!

Happy Scrapping!