Hello to September!! Seems unreal! We have eight months under our belt, and only a few more until Christmas and the new year! September usually means fall is knocking at our door, but here in S. Texas, it couldn't be further from the truth. We're still in the 100's as far as temp's go. Ah well. You'd think I'd be used to it now, but I'm not. :D

At any rate, I bring you some amazing new goodies for September's Mix A Kit. I've been wanting to do a rockin' themed kit for a while, and the colors, while not grungy, worked for the theme! So here it is!

I will see you tomorrow for MORE new goodies!! :D
Rock Star - The Extras:
Grab the Extras: HERE
Rock Star
- The Word Art: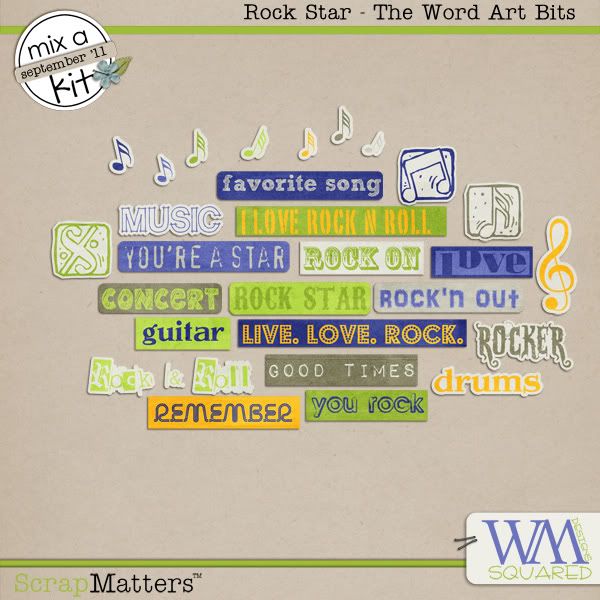 Grab the WA: HERE
Rock Star
- The Papers: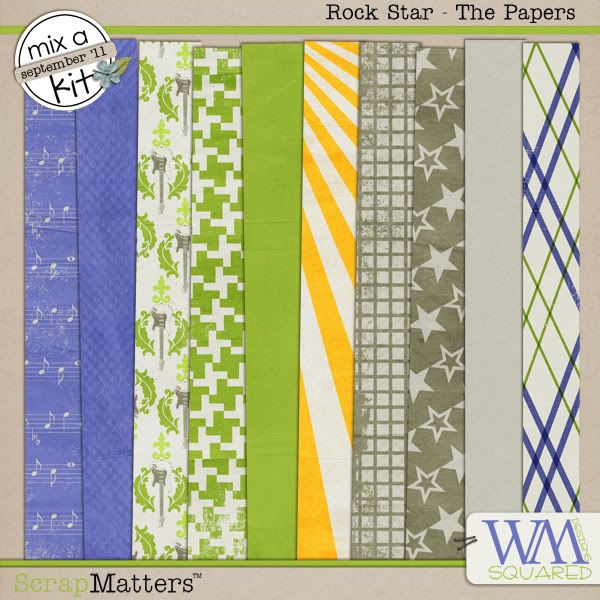 Grab the Papers: HERE
Rock Star
- The Alphas: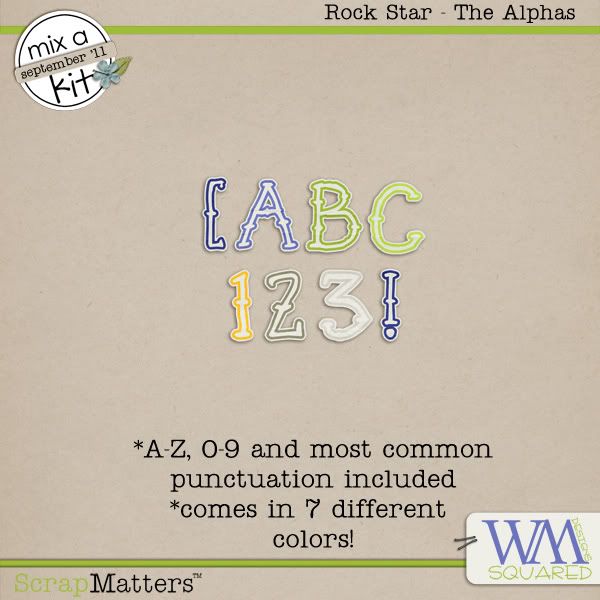 Grab the Alphas: HERE
Here are some gorgeous LO's made by my fabulous CT & Guests!

Happy Scrapping!