Well, once again it's Monday. Time to drag ourselves from beneath the covers and tackle a new week's commitment. But, the day some of us regret is once again cause for celebration! Why? Because it's Manic Monday at
Scrapmatters!
That means terrific deals are just waiting to be had! This week, Wendy has her (CU) Decorative Overlays V.2 on sale for 50% off!! That makes these beautiful overlays only $3!!!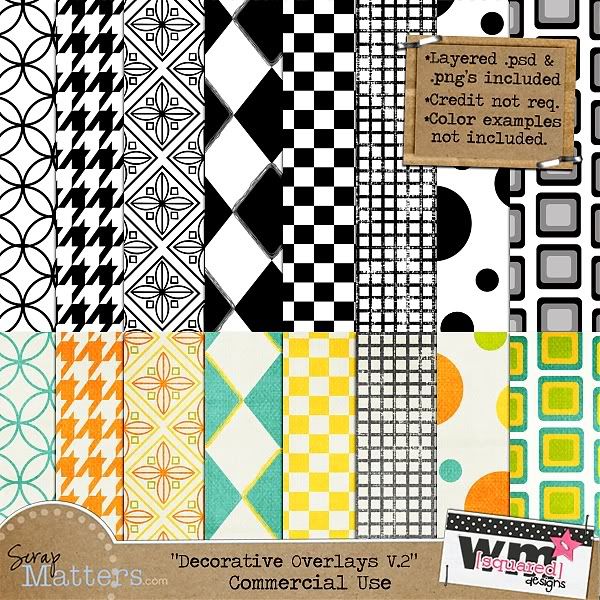 I personally think that Wendy always has some of the prettiest papers in her kits and now you have the opportunity to recreate them for 50% off! Awesome, huh? But, don't forget, this deal expires at midnight!